Located in Downtown Murfreesboro right off the new Lytle Street roundabout, we are convenient to you.
You'll find us to be a classic barbershop with a welcoming and friendly feel. Styled with traditional barbershop equipment and clean decorations, we'll be a pleasant refuge from your daily routine. And you will walk out with a great haircut from a Licensed Master Barber.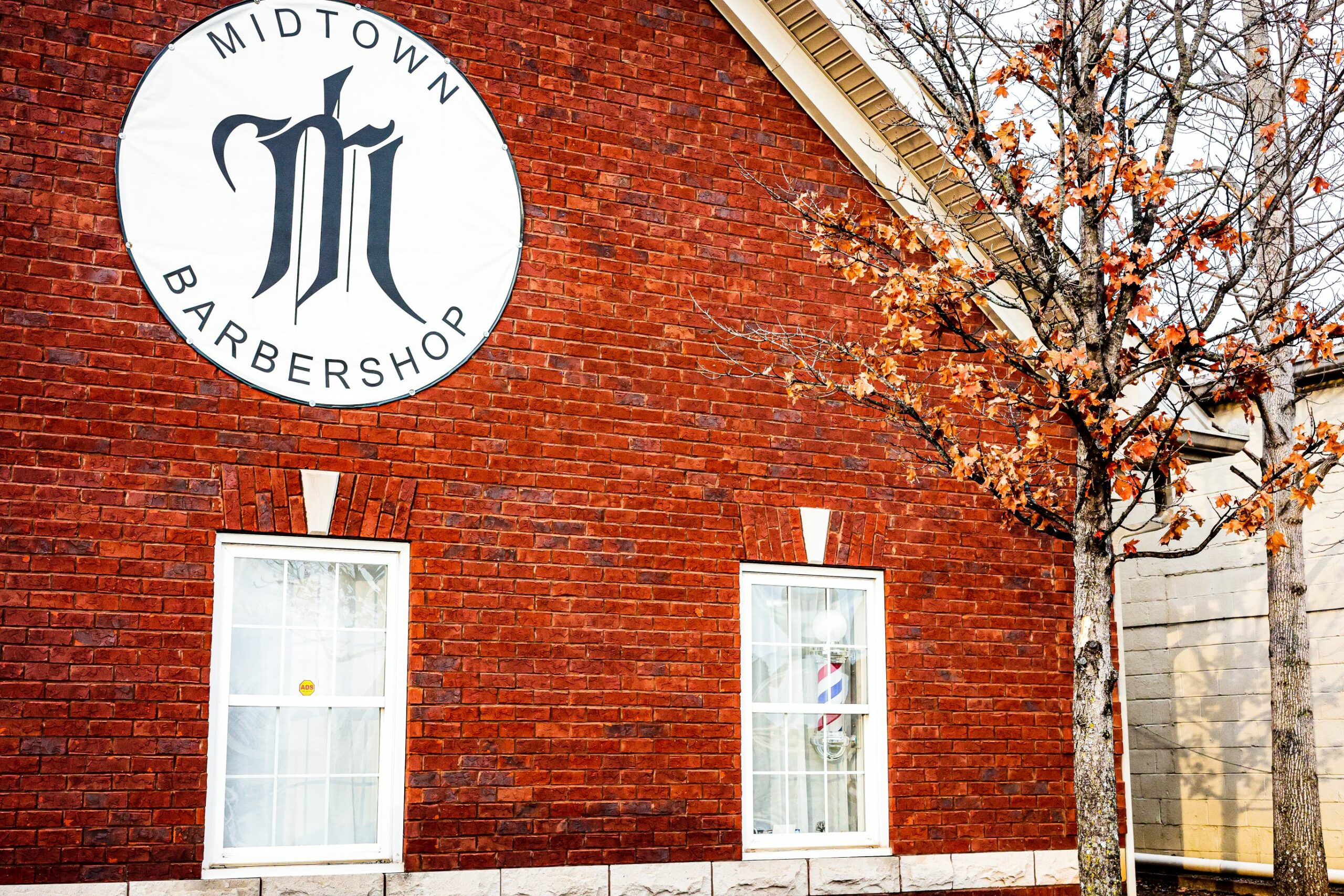 Our Licensed Master Barbers know exactly what hairstyle will look best for you. Whether you're 5, 25, or 95, we will have you looking ideal.
Justin, Aaron, Nick, and Adam will get you looking great.
520 W Lytle St, Murfreesboro TN 37130
Justin and his crew of barbers have been cutting my hair for years. I can say without a doubt if you go To this shop for a cut you will feel like you just walked away from friends, a place you are respected and appreciated and know you found your Barber shop family that Everyman needs in their lives. Get on board because you will regret going anywhere else.
Chris Conklin
Justin had been cutting my hair going on 5 years I'll rate this over any other barbershop in the area and I suggest you let that one marinate.
Dalton Edwards
Only barbershop I'll be going to!
Austin Powell
Justin cares about his customers! He takes pride in every cut! You'll always feel welcomed! Stop by and see our friend's shop when it opens...you'll thank me for the recommendation!
Mariny Conklin
Best barbershop around. This place is always very welcoming. The barbers are always super friendly, the place is very clean, and I couldn't ask for a better haircut.
Alex Grimes
Been going there since they opened. Excellent atmosphere, great and friendly staff and incredibly skilled barbers. The shop is always clean and wait times aren't bad. If I could rate them higher I absolutely would.
Dalton Edwards
I highly recommend this place! Great attention to detail. I finally found a consistent location I will be going to. If you have not already check these guys out!
Zachary Ditmarsen
This place was remarkably clean and the guys there were very friendly. My husband needed a very last minute cut and shave and this was the first time he'd ever had one done perfectly that he didn't have to "fix" at home. I wish they were closer to us, he would go all the time.
Amanda Shouse
Midtown Barbershop has a great group of guys that always do an excellent job!
Mitch Kincaid
Great place and friendly staff!
Tim Rowlett
Great barbershop! Best place in Murfreesboro for a great cut in professional clean atmosphere.
James Nelson
If you're looking for a friendly environment with great haircuts stop in and see these guys.
Eric Hofstetter
Best place to get a great cut and style in town! Thank you to all the guys at Midtown. Y'all ROCK!
Zach Martin
Started getting my haircut here back in March and have been back every since! All of the guys are amazing with a very positive and energetic environment. Thanks Midtown!!
Ken Lynchberg